Prices
Commission Status: OPEN
Commissions are NOT first come first serve. Please read the ToS before commissioning. Use the commission form to commission. Thank you!Prices are per character unless otherwise stated!
Pick a Style
If you are unsure, you can link an example image!
Illustration
Base Prices now include Flat Color!
STyle 0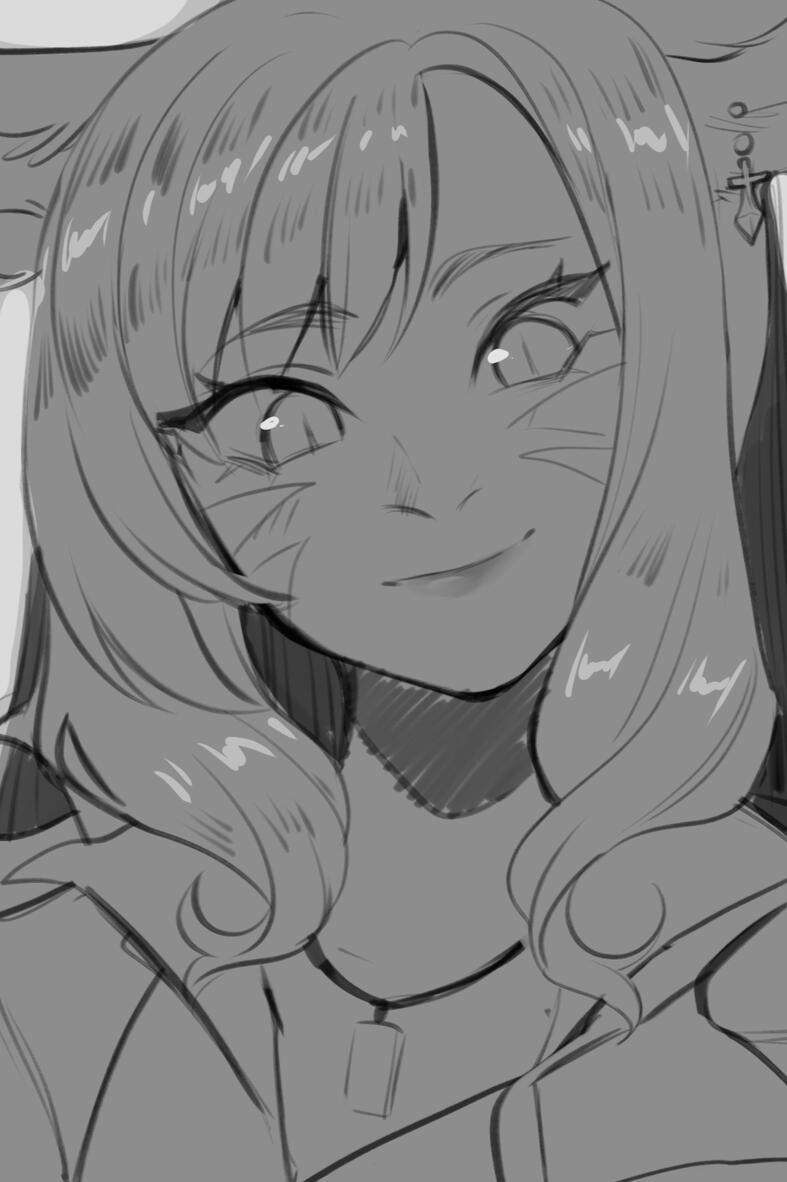 Grayscale, with or w/o shading
Headshot: $40
Bust: $55
Half Body: $70
Full Body: $90
Chibi: $70
STYLE 1.5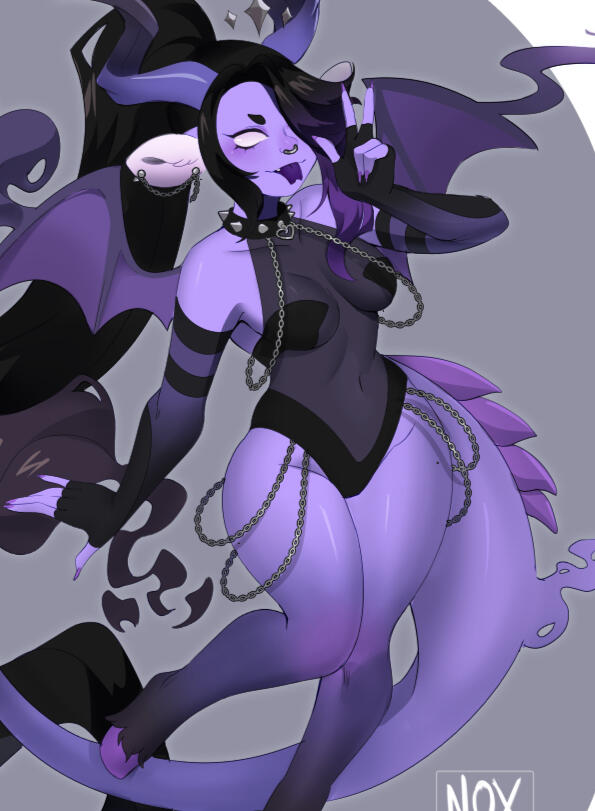 Soft Flat Color
Headshot/Icon: $70
Bust: $80
Half-Body: $100
Full Body: $150
Chibi: $100
Style 1
Colored Sketch with light shading
Headshot: $60
Bust: $65
Half Body: $90
Full Body: $125
Chibi: $80
Style 2
Painted Sketch
Headshot/Icon: $100
Bust: $140
Half-Body: $180
Full Body: $240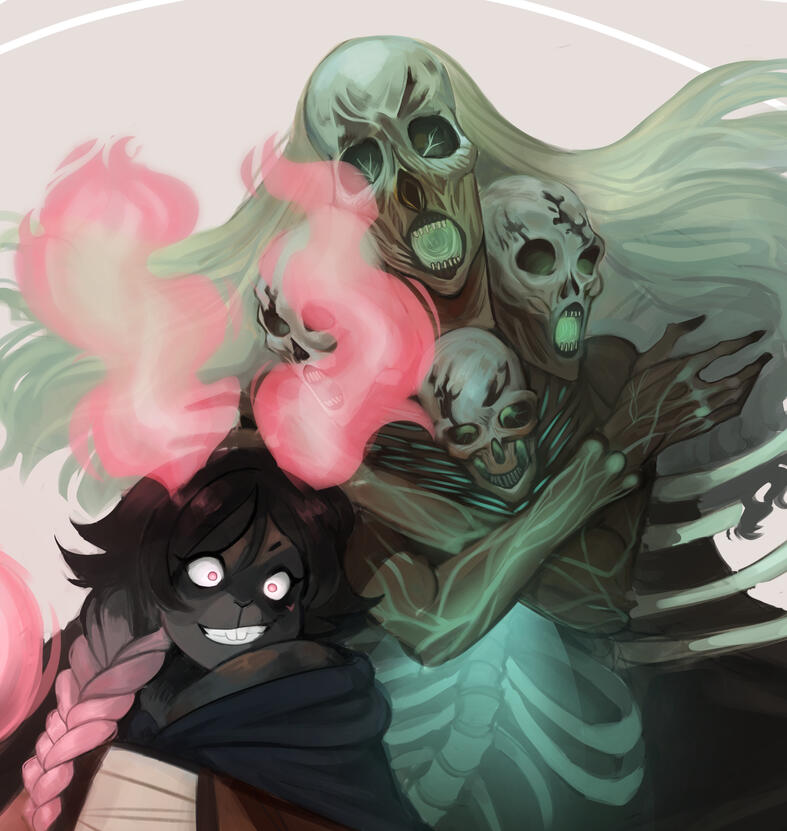 PAINTING
Headshot: $100
Bust: $160
Half Body: $250
Full Body: $320
Experimental
Experimental: $90-$200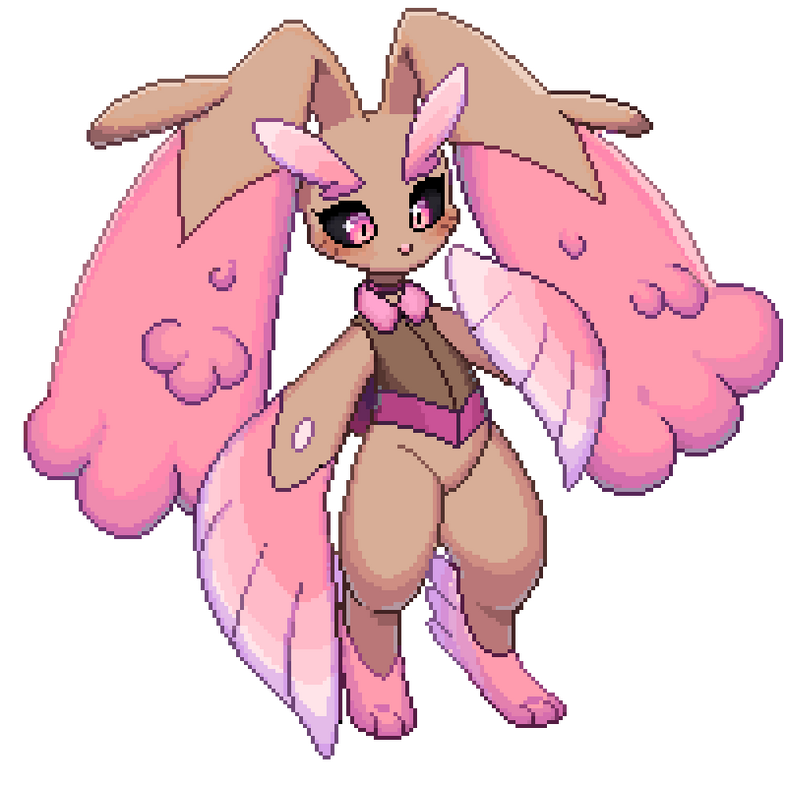 Pixels
Icon: $45
Sprite: $60
Design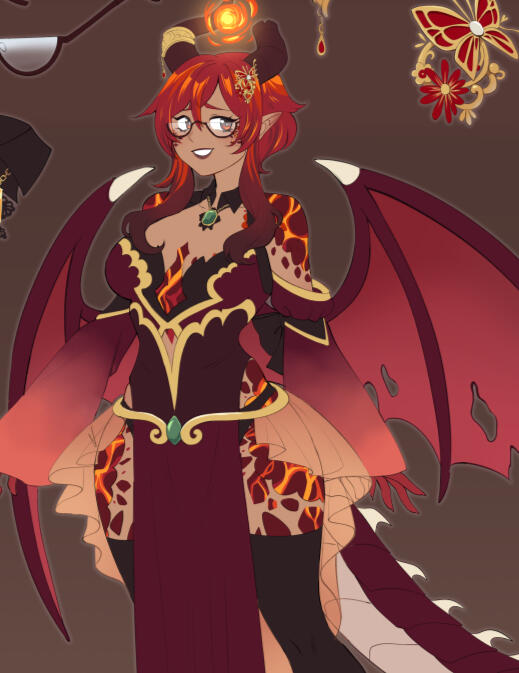 OUtfit Design
Does not come with Lineart by default.
Style 1 Chibi: $100
Style 1 Full Body: $130
Style 1 Full Body (DETAILED/ARMOR): $200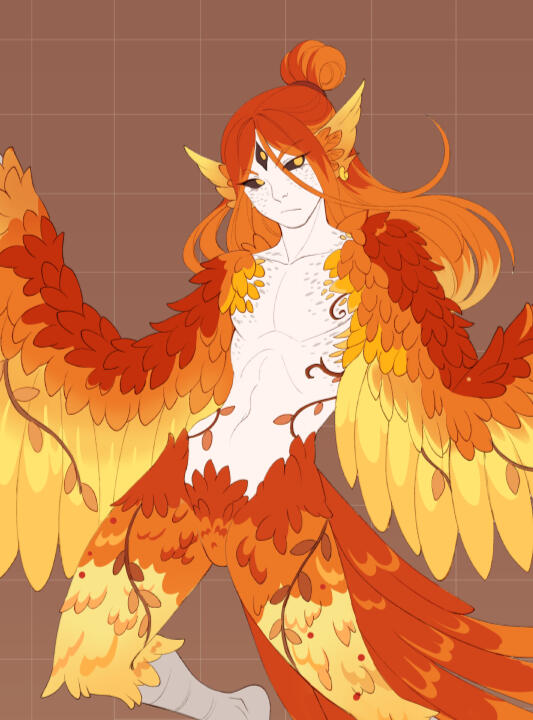 Character Design
Does not come with Lineart by default.
Style 1 Chibi: $140
Style 1 Full Body Sketch: $180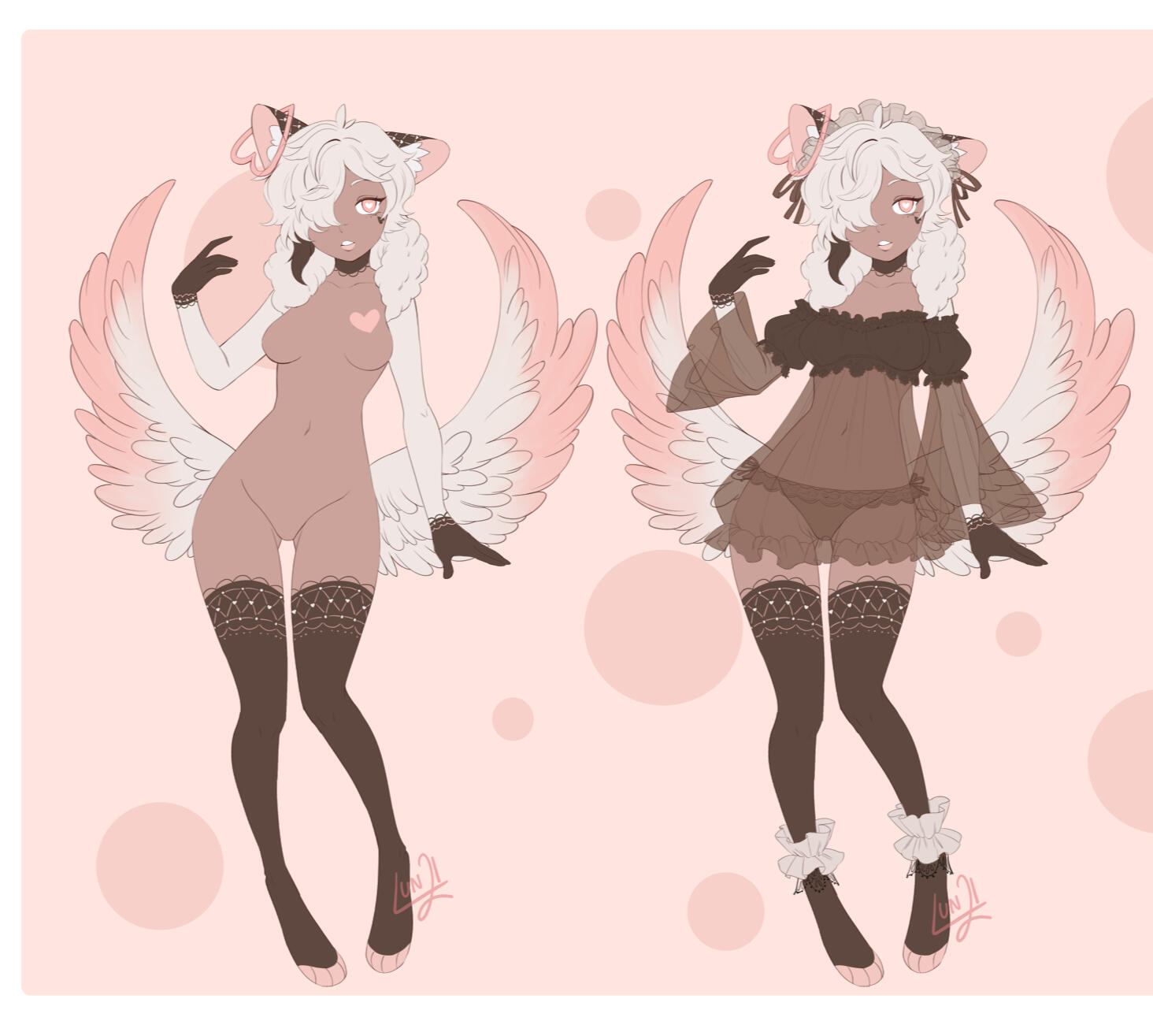 Reference Sheet
Comes with Front/Back and Lineart by Default
Chibi Set: $120
Full Body Set: $200
---
TErms of service
Thank you for your interest in commissioning me! Please review the following document for my rules and terms of service. For information on commissions for commercial use, or any questions, please email me at [email protected]
General
★ By commissioning me, you agree to my terms of service as well as acknowledge them.
★ I reserve the right to refuse a commission request without written or verbal reason.
★ I reserve the right to post commissioned artwork to my art accounts/websites/social media/portfolios. If you would like me to refrain from posting your image, please tell me before I accept your commission.
★ Please tell me ahead of time if you do not want to have your name attached to the image.
WHAT I WILL DRAW:
★ Original Characters
★ Fan Characters
★ Monsters!!!
★ Fanart
★ Furries
★ Ponies/Animals/Ferals
★ NSFW art (character and commissioner must be at least 18 years of age)
★ Mild gore
★ Couples/pairings of any gender
★ Robots/Armor
★ Pixel Art
WHAT I WON'T DRAW:
★ Vore
★ Underage sexual acts and/or nudity
★ Pregnancy
★ Extreme Fetishes. Ask if you are unsure!
Fees
★ I may charge more for complex clothing/accessories, markings, armor, additional characters, backgrounds and props.
★I will send you a WIP of each stage for you to approve. Please tell me of any mistakes you would like corrected during approval. Large edits requested after stage approval or after the commission has been completed will incur a fee based on the difficulty of the edit. If the reason for the edit is my mistake, there will be no fee. If I have made a mistake due to misinformation (unclear reference or description), the fee may still apply. Changes beyond skill level or style will not be accepted.
★ If you have a specific deadline that you would like me to meet, please be sure to include this in your commission request.
★ Commissions may take anywhere from a few days to a few months, with 3-4 weeks being the average.
PAYMENT
★ I only accept payments through Paypal in USD. Foreign exchange rates may apply. Please use a currency converter if you are unsure of exchange rates.
★ Payment must be made before I start your commission.
★ Please do not send any amount of money directly to my paypal. I will send you a paypal invoice once I've accepted your order and replied with the price estimate.
★ I will accept payment in installments for orders of $200 or more by request.
Refunds
★ I reserve the right to cancel your commission for any reason.
★ If you need a refund, you must request it before I have begun working on your commission. Otherwise, a partial refund may be distributed, based on the amount of work completed and the size of the commission.
PROCESS
★ Please provide clear visual references. If you have no visual references for your character, provide image examples and a description. Characters without clear visual reference are considered Character Design.
★ Once I begin your commission, I will send a sketch for you to approve, and make edits to the piece. For more complex commissions, I will send you WIP for each stage (sketch, and perhaps lineart, flat color, etc.) depending on the complexity of the image.
★ I prefer some amount of artistic freedom. Please take in mind my usual styles when commissioning me. I will usually choose the one that best suits your character's personality and your apparent taste based on references provided.
★ Once your commission is completed, I will provide you with a full sized PNG of your commission.
★ Commissioners will be updated through social media and/or e-mail if something delays my commission workflow, such as illness, computer issues, site crashes/maintenance, etc.
Copyright and Usage
★ I retain all artistic rights to commissioned work.
★ I may use artwork in online or physical galleries, portfolios, printed material, any form of publication or distribution.
★ Client may use commissioned work for personal display if credit is given to @Lunaris21 or Lunaris21 for work.
★ Client must not edit, copy, trace, distribute or modify without my written permission. This excludes cropping for icons, signatures, layouts, wallpapers, social sites, etc.
★ Client is NOT allowed to use my artwork for commercial use or in any form of promotion for profit unless COMMERCIAL RIGHTS have been purchased. Please email me for more information.
★ Commissioned works may be used by their respective commissioners and owners of commissioned characters only, unless explicit permission is given by the commissioner.
Contact
If you would like to contact me for commission inquiries please use my commission form on the commissions page, DM me on twitter, or send an email!
For commercial inquiries, please send me an email.Email: [email protected]
Twitter: @NoxlucentYou can also find me on the sites below!